Innovation
We Recognize the Importance of Technology
State-of-the-Art Packing Line
Titan Farms is proud to participate in the H-2A temporary seasonal worker program. Each of the workers enters the United States with a passport and visa to work at Titan Farms. The farm is proud of each member of its workforce and realizes the impact these workers have on the overall success of Titan Farms. Quality is always the number one goal at Titan Farms, and it can be seen every day through their employees and their commitment to producing high-quality fruits and vegetables.
In a continued commitment to grow the peach category and becoming a fully vertically integrated farm, we invested in a state-of-the-art packing facility upgrade in 2015. Along with increasing overall productivity, the enhancements to the facility and new packing equipment allow us to stand out in key areas of the supply chain:
Quality: Gentler fruit handling and greater accuracy in sizing and color sorting
Traceability: Offering retailers complete traceability unsurpassed in the peach industry
Food Safety: Improved cleanup of equipment and automatic bin washing after every use
Sustainability: Increased energy efficiency leading to a smaller overall carbon footprint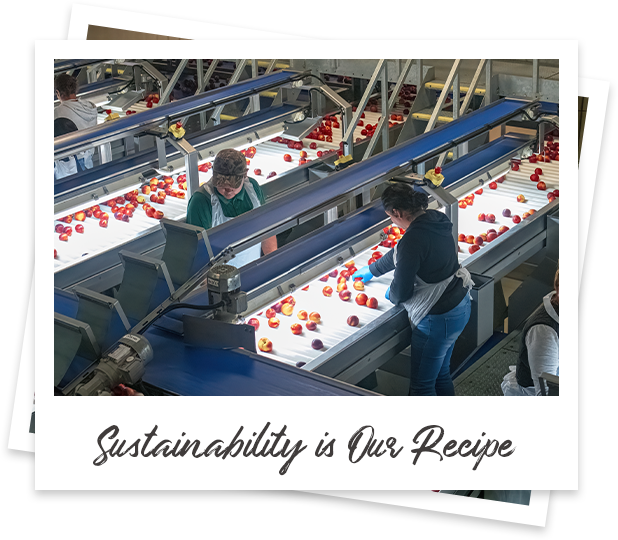 Food Safety
Titan Farms is committed to producing and supplying only safe quality fruit and vegetables. From our fields and orchards to the box, our products are grown, packed, and shipped to our exacting standards. We control every aspect of our operation to assure only the freshest, safest, and best quality produce are used in our packing process, while controlling all the parameters to achieve the highest customer satisfaction. In our fields, orchards, and pack house our highly trained employees utilize Good Agriculture Practices (GAP) and Good Manufacturing Practices (GMP) to ensure our products are grown, harvested, and packed in the safest possible conditions. Our efforts have been very successful; We are audited each year under SQF Code for Manufacturing of Food and continue to make investments in improving our food safety programs and facility designs year over year to ensure we are continually raising the bar to provide the safest food possible.
Plasticulture
At Titan Farms we grow all of our vegetables on raised beds covered with plastic film. Known as plasticulture, this growing method utilizes only a portion of the land to grow high-density vegetable crops on raised beds. We plant about 60% of the land generally used for 200% more plants and resulting in 300% more yield (as compared to conventional planting methods).
Micro-drip irrigation under plastic allows us to use the precise amount of water needed for each particular crop. Leaf samples are collected weekly, and fertilizer is applied through the irrigation system sending just the right amount of nutrients directly to the root zone, thus saving money and reducing our energy consumption. Certain crop protectants can also be applied through the drip irrigation tubing, which allows for the absorption of the product through the root system and makes it more effective.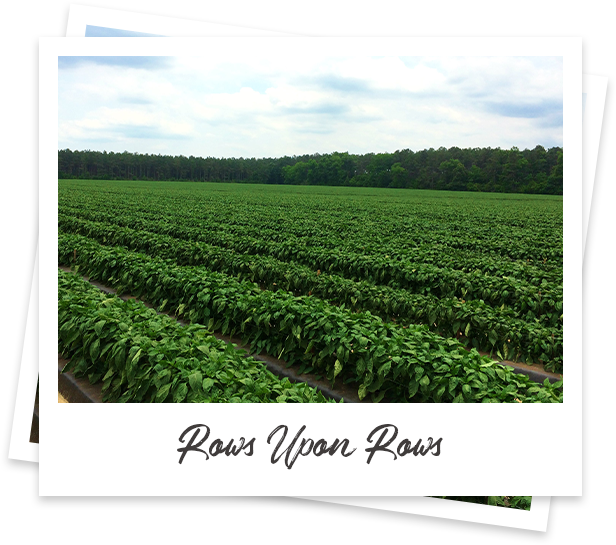 Trimble GPS
Thanks to our two Trimble autopilot systems, the FMX, and the FMD models, we have a very advanced and precise system for creating plant beds in your vegetable fields! These Trimble autopilot systems, allow us to achieve sub-inch accuracy by receiving signals from cell towers, similar to how text messages are sent and received. This is made possible through the use of Real Time Kinematic (RTK) corrections, which triangulate data from the tractor to the satellite and back to the tractor via cell towers. This level of precision is particularly important in agriculture, where precise planting and cultivation practices can make a significant difference in crop yields.
We are also using these systems to create windbreaks with rye and to mark rows in your peach fields before planting young trees. This shows the versatility of the technology and how it can be used in a variety of agricultural applications.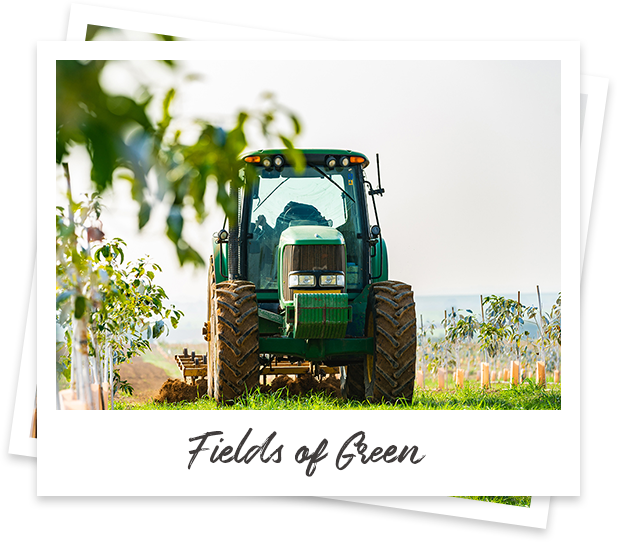 Weather Stations
Titan Farms utilizes electronic weather stations to monitor and record weather data. Recording data on rainfall, temperature, moisture evaporation, and humidity is vital to managing our farming operation. Crop protectant applications are modified as we receive rainfall, and these instruments help us determine when applications are necessary. We also record peach tree chilling hours via these weather stations. We often refer to data from prior years to see how those years compared to the current year. This gives us a good idea as to how the crop will develop and mature.
The weather stations monitor rainfall versus the rate of evaporation. This information allows the most effective use of our extensive computerized micro-jet irrigation system. We are able to apply just the right amount of water when the plants will be able to best use it.